Trusted over 2080 customers Australia Wide Car Removals Dandenong a famous company in Melbourne
Car wreckers Dandenong is a reputed company in the city of Melbourne that offers useful service related to the removal of old and scraps automobiles. Our services are unique as our customers are satisfied with the set of services that we offer to remove all types of vehicles with diverse models.
Being an established car wreckers company, Dandenong Car Removals offer the best services to all the regions of Melbourne. So, no need to think about the useless car that is in improper condition, look for us. Just dial us on the specific number for cash quotes and we will offer the quotation according to the details offered with regard to scrapping car removals in Melbourne.
Various automobiles are chosen
There are various kinds of automobiles that are favored by Dandenong Car Removals. It makes no difference whether you possess a car or truck, bus or van, bike or boat or whatever automobile. Our company is one of the best Melbourne Car Wreckers that can assist you to remove your vehicle in one-go.
All condition of automobiles is favored
Dandenong Car Wrecker considers all sorts of vehicle conditions in Melbourne. Whether you own a useless, unwanted, scrap, smashed, burnt, accident, flooded, junk or whichever condition of a vehicle, our Dandenong car wrecker will easily remove your automobile without much hassle.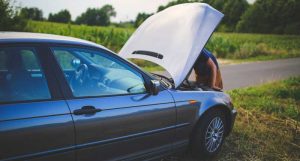 Finding the Best Car Wreckers Services in the Dandenong
Call or email our team today.
Varied car models preferred in Melbourne vicinity ​
There are several car models that are preferred by Dandenong Car Wrecker firm in the region of Melbourne such as
Mazda
Nissan
Toyota
Tata
BMW
Volkswagen
Varied others
Cash quote provided free for car disposal
Car Removals Dandenong offers free price quote to the customers. When you make us a cal on our particular numeral, our staff members will provide free cash quote for the old car. You have to mention all the facts concerning the old car such as year, model and as well the state of your car. If you consider the quotation, our wreckers in Dandenong will approach your site for checking the car in any region of Melbourne.
Free disposal of scrap cars in Melbourne
Our company offers free disposal of old cars in the region. Dandenong Car Wrecker will offer you fine service as regard to scrap car removals once your car is verified by our experts. Once verified your car is disposed away by the specialists with no fee and offered cash for disposal
Fine cash for scrap car removals
Our company is one of the best Melbourne Car Wreckers that will offer you fine cash for removal of scrap cars. Once your car is taken by our experts, you are offered good amount for scrap car. No other car removal firm can offer you best deal. No need to bother about the cash as we provide reasonable about on the basis of a year, model and the condition of the vehicle.
Why select Car Removals Dandenong for the service?
One must consider Car Removals Dandenong for the disposal of scrap car removals for good cash. There are several traits that one can acknowledge such as
All sorts of automobiles considered
All kinds of vehicle condition whether good or bad acknowledged
All car models are preferred in Melbourne city
Free cash quotations for scrap car removals
Free car disposal facility for the customers
Instant service offered by our experts
Melbourne wide service offered by Car Wreckers Company
Proficient professionals to handle the work.
Why We are the Right Ones for You!
Finding the Best Car Wreckers Services in the Dandenong
Dandenong car wrecker services provide car removal services and cash for cars services, to most clients all across Dandenong. If you have a car or any other vehicle that needs to be given away or sell it as a scrap metal, the best way to approach it is by hiring the best car wreckers Melbourne service.
Call or email our team today.
Call 0408795705 to Request A Quote
We help you see the world differently, discover opportunities you may never have imagined and achieve results that bridge what is with what can be.
How much time do you require to complete the entire process?
The entire process  is very smooth and hassle free. You don't have to worry about anything. Usually, the process is completed within a day.
What services do you provide?
Along with the buying of cars and motorcycles, we also deal with the wrecking of used quality car parts and motorcycle parts.
Do you focus on specific brands, or do you accept all brands?
Currently, we are dealing with wrecking and buying of all brands including, Holden, Nissan, Ford, Mazda, Toyota, Alfa, Fiat, Jeep, Honda, Kawasaki, Yamaha, KTM, and Ducati.
Do you deal with trucks and other heavy vehicles?
Yes, we do deal with almost all kinds of trucks and heavy vehicles. We have tow trucks for convenient handling of small and heavy vehicles.
Do you sell used motorcycle and car parts in Melbourne?
Yes, we deal with the selling of used car and motorcycle parts all over Melbourne. We also offer cheap and fast freight services in the rest of the cities in Australia
Can you tell me where you offer3your wrecker service for cars and motorcycles?
We travel all over Melbourne and Victoria wide to offer our services. So wherever you need our services, just make a call and we will reach you.
15
28
500 0.3
24 600 0.7