Cash for Cars and Motorcycles Melbourne
Effective Car Removal Company in Melbourne Cash for Cars and Motorcycles Melbourne a Major Car Removal Company in Melbourne
Cash for Cars and Motorcycles Melbourne is a leading company in the region offering car wrecking and free car removal service in Melbourne city. As a car wreckers company, we have numerous years of expertise in the relative field. If you are thinking to get rid of scrap vehicle then Dandenong Car Removals will help you to eliminate your old car.
Assessing fitness to fly | Civil Aviation Authority serm pct for sale These 6 Functional Fitness Moves Will Improve Your Everyday Life
Being a well- known company dealing in the removal of scrap or unwanted car removals, we have created a niche for ourselves. Our services are really incomparable dealing in all sorts of automobiles and vehicle models. Our company consists of professionals who are quite knowledgeable in offering you the best deal for your old cars. Therefore do not wait but go for our fine services immediately and avail huge cash.
We Buy Vehicles in Any Condition Anywhere in Melbourne
Dandenong are the efficient car buyers Melbourne. Our company prefers all sorts of automobile conditions such as unwanted, old, flooded, burnt, useless, smashed, mishap, scrap or any other. You can look for our facilities in Melbourne area. Our Dandenong Car Wrecker will help you in the unwanted car removal or any sort of vehicle within a short time.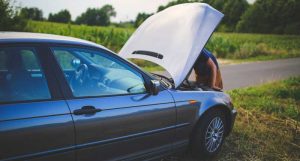 Finding the Best Car Wreckers Services in the Dandenong
Call or email our team today.
0408795705
Request a Quote
Car Models of Varied Types are Preferred
Car and Motorcycle Wreckers Melbourne accepts all sorts of vehicle car models in Melbourne city. Whether it is about a scrap car, broken car, accident cars, damaged car or wrecked cars, our professional car removal service will deal with all of them efficiently.
Though we do have preference of some Japanese cars or European cars but we also look for car sellers with other models. There are well-known car models that we accept such as
​​
CARS
Toyota
Mazda
Nissan
Ford
Holden
Fiat
Hyundai
Suzuki
BMW
Mercedes

MOTORCYCLES

Honda
Kawasaki
Suzuki
Yamaha
Ducati
KTM
Plus many other cars and motorcycles models. Ask our representative if not sure.
Price Quotes Offered for Free
If your old car is useless and you think that it is better to eliminate it then approach Cash for Cars and Motorcycles Melbourne for the facilities. When you call Dandenong Car Wrecker, our staff members will offer you the free price quotation for removal of that unwanted car. If you consider it, our team of experts will come to your site for verification. Once we are done with the verification of the scrap cars or damaged car, we will pay cash and take your unwanted cars and scrap metal with us.
We are the best car buyer in the city to offer you with the reasonable cars cash. It is important for us to look for the benefit of vehicle owners and let them know how they can make the most of their car sale.
Contact us now and let us know when you want to car sold and our car enthusiasts will reach to you and pay you instant cash for cars.
No Fees for Disposal of Used Cars
Among all the car removal companies, Dandenong Car Removals provides the best car removal services in town. They will charge no fee for removing the used car in the area. If you wish that your old car must be removed and you get cash for cars Melbourne then contact us. We provide the best cars offers in the town.
Once you accept the price quote, our wreckers in Dandenong will come to your place for confirmation of all the details such as id proof and the ownership. Once it is completed, our cars Melbourne service offer free towing and take your car away and will pay cash instantly.
Good Amount Offered by Cash for Motorcycles and Cars Melbourne
Melbourne Car Wreckers such as Dandenong Car Wrecker will offer you fine cash once your car is removed from your home. Our cars company offers good bucks for any sort of junk cars with least effort by our experts. You do not have to look anywhere for huge cash in disposing of your old car away. Contact us for the best cash offer for getting rid of unwanted cars Melbourne with free towing by our tow truck.
Instant service by Dandenong Car Wrecker
There is instant cash for cars Melbourne service offered by Cash for Cars and Motorcycles Melbourne in order to provide efficient car removal services and hassle free car removals from your place of residence or workplace. Once you call us, our staff members will provide you cash quote for free. If you find it suitable, our wreckers in Dandenong will come to your site for verification. Once all the details checked by our experts, your car is removed on the same day. You are provided good instant cash or bank transfer for cars Melbourne and offer free car removal at the same day.
Selling used cars can be a hassle if you didn't contacted to the best cash for cars Melbourne and get rid of old cars. So, choose a reliable auto buyer for trustworthy services. We have amazing cars offer and can deliver cash payments instantly. Call us today, to get a quote form, tell us about the required details, and get paid cash instantly for all types of vehicles.
Car Removals Dandenong offers Melbourne wide car removal services. Our company covers all the areas in Melbourne as regard to the quality car removal services and offers useful cash for it. Our Dandenong car wrecker helps you anywhere in Melbourne.
Why We are the Right Ones for You!
Free vehicle pickup
Get cash instantly!
Priorities on Satisfaction and Quality

Get Quote Now!

Finding the Best Car Wreckers Services in the Dandenong
Dandenong car wrecker services provide car removal services and cash for cars services, to most clients all across Dandenong. If you have a car or any other vehicle that needs to be given away or sell it as a scrap metal, the best way to approach it is by hiring the best car wreckers Melbourne service.
Call or email our team today.
Call 0408795705 to Request A Quote
Most Popular Questions
We help you see the world differently, discover opportunities you may never have imagined and achieve results that bridge what is with what can be.
How much time do you require to complete the entire process?
The entire process is very smooth and hassle free. You don't have to worry about anything. Usually, the process is completed within a day.
What services do you provide?
Along with the buying of cars and motorcycles, we also deal with the wrecking of used quality car parts and motorcycle parts.
Do you focus on specific brands, or do you accept all brands?
Currently, we are dealing with wrecking and buying of all brands including, Holden, Nissan, Ford, Mazda, Toyota, Alfa, Fiat, Jeep, Honda, Kawasaki, Yamaha, KTM, and Ducati.
Do you deal with trucks and other heavy vehicles?
Yes, we do deal with almost all kinds of trucks and heavy vehicles. We have tow trucks for convenient handling of small and heavy vehicles.
Do you sell used motorcycle and car parts in Melbourne?
Yes, we deal with the selling of used car and motorcycle parts all over Melbourne. We also offer cheap and fast freight services in the rest of the cities in Australia
Can you tell me where you offer3your wrecker service for cars and motorcycles?
We travel all over Melbourne and Victoria wide to offer our services. So wherever you need our services, just make a call and we will reach you.
15
28
500 0.3
24 600 0.7